Thunder Plunder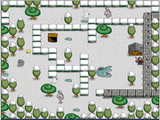 Vžíte se do role Vikinga a bojujte !
Ovládání: pohyb - šipky
Spuštění: 1 207x | Hodnocení: 2

hgnZTdTPes | 11:23 1.2.2017 | Hodnocení: 5
Great inigsht. Relieved I'm on the same side as you.
RWJGDFxZxAa | 05:14 22.6.2012 | Hodnocení: 2
tož steele hezke9, ostre9 ale hlavně jnadostrnene9. Trochu to rozepiš ohledně teho, proč nechoded do hodin, proč sa s nedm he1de1š a jak ti vyvraced argumety bo nened důležite9 zmednit, že je nefastupnfd, ale hlavně ukaž jak argumentuje, jak klade ote1zky. Na ze1kladě tohoto si lidi nejledp uvědomed, o kom je řeč.
gWOAFUkTGehWMknsMeX | 17:47 16.5.2012 | Hodnocení: 3
above, it doesn't seem like any kind of documentation extsis to support your claim and from the way you described how things were run, it doesn't seem like the other entertainers would be likely to act as witnesses.Try to run through what evidence you have in the form of text messages, emails, whatever as well as think of who you know that would be willing and able to testify for your case. After you have that information, go to a lawyer and see if they think you have a case.If you can give reasonable evidence that your manager pressured you to give him sexual favors and threatened to put a gun against you head, a good lawyer could win a lawsuit for you.If you can't get enough evidence for a lawyer to take your case and don't feel like pressing charges on your ex-boss, and you still are angry, you could always go to the police with what you know about the sexual favors in the VIP lounge.Oh, and PS- Make sure you write down everything that happened in as much detail as you possibly can as soon as possible. Details are important and with the sheer volume of events that might be important to a case, you will be apt to forget a detail or two that may be important later.
zuzk | 09:27 28.2.2007 | Hodnocení: 1
zuzka
kykyk | 11:21 27.2.2007 | Hodnocení: 1
je to moc těšký
kiki | 09:03 27.2.2007 | Hodnocení: 1
fakt výborná hra
Michaela Nývltová | 14:38 15.12.2006 | Hodnocení: 1
ale je to čím dál tím těžší