Flash Cash Dash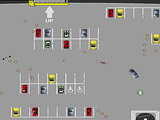 Jste uvězněný na parkovišti, a musíte se dostat ven za každou cenu, znemožnovat Vám to budou různé překážky.
Ovládání: šipky, mezerník
Spuštění: 1 278x | Hodnocení: 3,3333

YSmQSAbEc | 01:01 23.4.2013 | Hodnocení: 2
Risks (a) and (b) are at the moment the grseatet for the NFL because many NFL franchises are financially over-leveraged for stadiums, player salaries, and, in some cases, acquisition debt. The NFL cannot afford a long disruption to its collective revenue stream, nor can its TV partners. If an agreement cannot be reached on restructuring the players bargaining agreement and capping rookie salaries, the next NFL season may begin with scab labor in uniform, as happened before. NFL players are already highly compensated and have few real labor issues in any traditional sense. Management may press hard for an 18 game season, because they need the money. They will probably offer an expanded roster and more money as a way of addressing the player safety issue (although that is hardly a convincing proposal to the starters facing the 18 game marathon). The unknown is whether fan support will erode on a per game basis with the longer schedule (think MLB again). The game is highly dependent on TV revenue; if ratings drop significantly, ad revenues will fall, and the whole pyramid will collapse like a house of cards. (Remember the USFL?)
KaCJJvIn | 23:42 22.4.2011 | Hodnocení: 3
Touchdown! That's a really cool way of putntig it!
mona | 20:17 6.12.2006 | Hodnocení: 4
nejde to spustit
Petr | 19:50 8.9.2006 | Hodnocení: 5
mě se to nechce načíst
Janana | 10:37 31.8.2006 | Hodnocení: 5
Blbost , nedá se to ovládat...
Alenka | 12:09 24.8.2006 | Hodnocení: 1
Bomba hra fakt bezva