Soccer Manager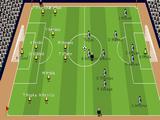 Staňte se manažerem jednoho z 20 hvězdných týmů a vyhrajte s ním titul.
Ovládání: myš
Spuštění: 9 736x | Hodnocení: 3,5217

see pron | 10:28 21.12.2018 | Hodnocení: 4
5t0IqS Very good info. Lucky me I discovered your blog by chance (stumbleupon). I have book marked it for later!
TayWBZ06QM | 13:36 1.2.2017 | Hodnocení: 5
This is crstyal clear. Thanks for taking the time!
nice penalty removal | 22:14 4.2.2015 | Hodnocení: 2
rdkcTK Good day! I simply wish to give an enormous thumbs up for the good data you have here on this post. I will likely be coming back to your blog for more soon.
matzcrorkz | 14:05 5.8.2014 | Hodnocení: 2
g2r3yf Im grateful for the article post. Want more.
crorkz matz | 12:38 4.8.2014 | Hodnocení: 4
tFD9J4 Thank you for your post.Thanks Again. Really Cool.
link building | 11:26 26.10.2013 | Hodnocení: 4
LgFK2v Thank you ever so for you blog article. Cool.
the best seo service | 05:25 6.9.2013 | Hodnocení: 2
PhYd0J Hey, thanks for the blog post.Much thanks again. Will read on...
HqqjGagACSzCT | 21:16 21.6.2012 | Hodnocení: 4
Penny-wise could be pound-foolish with Medicare Part D. There's also a penalty for fnailig to subscribe to Part D, the prescription-drug benefit, that has an average price of $41 per month. Many people don't sign up because they don't spend $41 monthly on drugs. But pinching pennies can be the wrong approach. For every month that you could have enrolled but didn't, you'll pay an additional 1 percent. In the first year, that's only about $4, but it's cumulative. Over several years, it can cost you a lot of money.
qYsxcSiWyMpEPyHSaEZ | 18:53 16.5.2012 | Hodnocení: 4
Hey, Ill teach you how you could earn paypal money uidlaopng youtube videos. Find some royalty free music, backgrounds or sounds. Upload it somewhere safe. Then sign up with bee4biz (Google it) and lock the download link with them. Make videos advertising your royalty free download and post protected download link in description. bee4biz pays you each time people complete a survey to unlock your download link. They pay well and they pay weekly.
jano | 21:11 22.9.2011 | Hodnocení: 5
hra sucha
kkkkk o | 16:27 1.3.2009 | Hodnocení: 2
není tak moc dobrý
D7A ORLOVA | 17:01 21.6.2008 | Hodnocení: 3
docela dobry...
marek | 12:29 19.12.2007 | Hodnocení: 5
hnus
marek | 14:27 5.12.2007 | Hodnocení: 5
co to je za hnusne hra vzdyt nejde spustit porad mi to neco pise:MK TAYLOR REFUSES PLAY THERE.hnus. jak to mam spustit abych mohl hrat???!!!!!!!!
jhvsnj | 16:13 14.5.2007 | Hodnocení: 4
bmůk b
ruda | 16:08 21.4.2007 | Hodnocení: 5
hruza
hráč | 14:19 16.4.2007 | Hodnocení: 1
dělám si srandu,je to pěkné
Kunda | 18:45 7.3.2007 | Hodnocení: 1
Hezky
kurva | 16:45 10.2.2007 | Hodnocení: 1
dobra hra jako penis a prsa
hnf | 20:28 15.12.2006 | Hodnocení: 5
fg