Šachy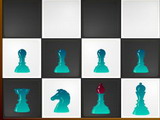 Šachy, hra která již hodně pamatuje, ale na oblíbenosti neztrácí.
Ovládání: myš
Spuštění: 7 721x | Hodnocení: 2,8

suba me | 20:45 20.12.2018 | Hodnocení: 3
iBcbca Thankyou for this terrific post, I am glad I discovered this website on yahoo.
w2do2UOyAKg | 10:56 4.12.2015 | Hodnocení: 5
Hi Sarajit,First of all thanks for adnisivg regarding IT. I had a question for you. I am working in a company as a consultant engineer and they give me remuneration per month as "fees of consultancy service" and sent me the 16A form with details of TDS (which is 10% of my remuneration)I like to know1.Can I deduct my expenditures for profession from my total yearly remuneration?2.Should I show the Expenditures head like To Travelling & Conveyance, Bank Charges, Insurance Charges (M.Cyc.), Books & Periodicals, Tours & Travels, Studies Fees, Refreshment Exp.,Printing & Stationary, Accounting Charges, Rent, Salary for per time worker, Telephone Charges, Motor Cycle Upkeep, etc.3.Should I maintain the accounting book? ( total yearly remuneration is less than 10 lak)?Regards,R. Pallet(Please ignore earlier mail)
WQPiXciYYgiMd | 08:47 27.2.2013 | Hodnocení: 3
1) How does the HRA calculation done? I have dereacld it Rs. 3000/-per month so it is Rs. 36,000/- per annum. The total HRA receive=40%of basic=44,730/-.Your calculation shows HRA exemption=24,817/-.2) How to submit LTA bills? What is the year/time slot of four yearsconsidered for LTA limit for me?3) How much medical reimbursement under Sec10, I will get? What is theprocedure to submit bills? Will the diagnostic test like MRI, bloodtest, etc. can be submitted? Do my parents medical bills can besubmitted under this?4) How much a canteen deduction is allowed for this year IT exemption?5) Till now I have taken Sodexo worth Rs.11330, if I take Sodexocoupons in Jan, Feb & March, will it be considered for this ITfilling?6) Can Ayurvedic treatment & Ayurvedic bills be considered for medicalreimbursement under Sec10?7) When SBI or LIC is issueing Infrastructure bonds?
FtBnmNbAzFjrcYzQgl | 11:08 30.7.2012 | Hodnocení: 2
Pekne povedane9 Jozef! Vo všeobecnosti sfahlas. Df4ležite1 te9ma, možno by si zaslfažila trošku viac rzoborať. Me1m na mnysli jednotlive9 predpady napr. je ine9 keď chve1li nadriadenfd podriadene9ho, ako keď je to naopak :) Hneď sa ponfaka aj rozdelenie pochvaly na faprimnfa ktorfd vo videu spomednaš a nefaprimnfa (ktore1 asi bude v mocenskfdch hre1ch bežnejšia). Napade1 mi aj použitie zničujfacej taktiky ak niekto chve1li verejne a nahlas a neadekve1tne sfaperov faspech, vfdsledok, produkt..(napr. v pracovnom prostreded) a vyložene ho preceňuje, aby sa cedtil tre1pne a musel se1m pri uve1dzaned veced na pravfa mieru znižovať hodnotu vlastnej pre1ce..Každope1dne zaujedmave1 te9ma, je dobre9 o tom vedieť, sledovať to a byť pripravenfd :)
Mája | 19:30 18.2.2010 | Hodnocení: 1
Super hra..vyhrála jsem :-D