Monster Truck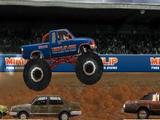 Závody Monster Trucků.
Ovládání: šipky
Spuštění: 2 900x | Hodnocení: 2,6429

dpCRYqFTCPsfsc | 01:02 8.9.2012 | Hodnocení: 3
me petr prijde jako tovkaej nudnej clovek, ktery cele dny sedi u pc a macka F5 na jeho blogu, aby kazdeho diskutujiciho mohl okamzite setrit.Prirovnal bych to k uchylovi v parku, ktery cele dny ceka na prochazejici deti, aby je mohl prefiknout chytre deti si ten park radeji obejdou a neztracej s nim svuj cas.. ti hloupi se s nim pusti do krizku a petr jim to poradne nanda a kdyz uz se objevi nekdo, kdo se mu postavi a on ho nema jak odpalkovat, tak radeji smaze komentar ) podobnej tomu. Jak se mi stejne rychle objevil jeho blog v zalozkach, tak stejne rychle take zmizel kdo ma v dnesnim svete cas cist takove pi*oviny?
aoxtRmuOmXbWcjcMzK | 15:10 16.5.2012 | Hodnocení: 2
In watching these natotiegions from our little corner of the world, while I'm sure the union side of the bargaining committee gave it their level best, in a very tough & long process, I fear too much was sacrificed, in terms of the union member's rights, benefits, & well-being.Since the merger/buy-out/hostile take-over on July 1, 2010, we've seen constant and steady erosion of the union employees' rights. The company has turned a blind eye to the contracts, and spits on the very fabric of our principles. If the company is willing to behave in this manner with our current contracts, can we really expect that they'll behave any differently, after we've conceded on many of those rights & benefits, which we've fought so hard to establish in past natotiegions & contracts? I've heard the flack from some members & union leaders, which feel we have to learn to get along with the new company. Does this really equate to the loss of rights & benefits? We can be sure that anything given-up, for the sake of getting along' with the new company is lost in vein. Sacrificing rights & benefits, only forsakes our members, and ultimately our union itself.Frontier has consistently made it their policy, to establish their authority over the union membership, in an abusive, belligerent, and condescending manner, with the goal of getting the union membership 'under their thumb'. If someone refuses to 'knuckle-under', as an example to others, the company finds a way to unjustly disciple them, sometimes resulting in wrongful termination. This sort of behavior on the part of the company is nothing more than blatant bullying & harassment of the union membership. Frontier's childish & petty behavior is BAU (Business as usual) from the SVP's through the GM's to the Technical Managers.The local management structure is staffed mostly by salesmen, not technically competent people. They have little or no grasp on the Telecom Industry, but are given authority & power, with little or no accountability. Used Car & Tire Salesmen are clueless when it comes to the daily operations of the telephone company. Would a manicurist make a good brain surgeon? Frontier over sells what a particular market can deliver, throws warm bodies at the issue, and demands results, with threats of reprisal. Is this really a good & sound business practice?Frontier is headed down a really rough road, as is evident by the recent dividend cut. They bit-off way more than they could chew', when it comes to the shear market size of the former Verizon Properties. Their small-minded way of doing business, does not fit all', however Frontier is close-minded and unwilling to change. If a particular process or strategy is in any way associated with Verizon, they feel it must be eradicated. While things weren't perfect at Verizon, not all of our processes or strategies were bad. Frontier Legacy needs to realize, that while the former Verizon Properties may have shrunk slightly as a company, the Legacy-side has grown significantly as a company. Growing out of that small-town mentality is their only option; otherwise we might as well prepare to be the fourth company spun-off from Verizon to fail in bankruptcy. (i.e. pre-bankrupt by the likes of Hawaiian Telcom, Fairpoint Telcom, & Idearc Directory Distribution).Time will tell how this plays-out. In the meantime, don't be so quick to give up your union rights & benefits, in the name of getting along'. Fair treatment, a safe work environment, and decent wage/benefits are terms worth fighting for our members.
kristynka krečmerova | 19:01 18.12.2008 | Hodnocení: 3
čau lucko prosimte ja bych zitra vhtela mluvit o kristyne vordisove tak čau lucko
lucka | 14:27 19.10.2008 | Hodnocení: 5
ta hra je fakt super
NIKOL | 19:58 14.5.2008 | Hodnocení: 1
je to velmi dobra hra
Miláček | 13:45 16.2.2008 | Hodnocení: 1
goood game
milhaus | 12:39 18.10.2007 | Hodnocení: 1
je to docela fajn hra.
peprrrrrrrrrrrrrrrrrrrrrrrrrrrrrrrrrrrrrr | 20:04 8.4.2007 | Hodnocení: 1
je to fakt super akorat je skoda ze je tam tak malo levlu
lord dog | 10:07 23.3.2007 | Hodnocení: 5
jak takovej pajšl muže někdo hrát????MAGOŘI!!!!!!!!!!!!!!!!!!!!!!!!!!!!!!!!!!!!!!!!
Rob 33 | 19:29 24.1.2007 | Hodnocení: 1
Perfekt
kompry | 13:04 6.1.2007 | Hodnocení: 1
je to luxusni hra
kokot | 17:12 19.12.2006 | Hodnocení: 5
hovna
l | 13:52 20.8.2006 | Hodnocení: 5
l
| 12:46 28.7.2006 | Hodnocení: 3